Bari Sight
Castellana Caves
Located about 40 km from Bari, Castellana caves were known since antiquity, although the ancients knew and use only the first part, called the Grave, and gives the cave legends associated with magic and demons. The complete tour of the cave, which extends about 3 km, lasting more than two hours, but you can make a small tour, lasting about 50 minutes.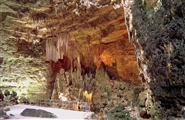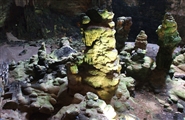 Photo Credits: Argentalico, fotodaniel, denibaptista

Basilica of St. Nicholas (Bari)
Dedicated to the patron saint protector of the city, the Basilica of St. Nicholas is a famous example of Romanesque Apulian architecture. Its construction began under the Normans in 1807 to house the relics of the saint (still preserved in the Basilica) who arrived in Bari, but only ended in 1197. The Basilica is a popular place of pilgrimage, which testify the affection toward the Saint, remembered for his generosity towards the poor and needy.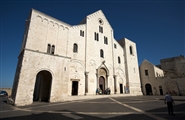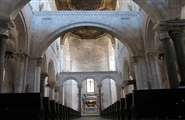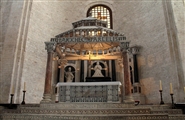 Alberobello
Alberobello is well known and appreciated for the characteristic trulli, ancient dry stone conical buildings, with a central plan. Most are located in the typical quarters of Monti and Aia Piccola, where they are used as houses, bars and shops, but the trulli are extended to all areas of the Murgia hills. They have been declared World Heritage by UNESCO in 1996.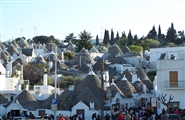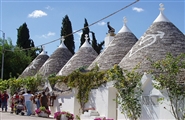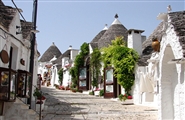 Photo Credits: allibito, blunight72, rmx
Northern Puglia Hotels and Villas
Hotels and Villas Central Puglia
Hotels and Villas West Puglia