Province of Barletta-Andria-Trani

Established in 2004, the Province of Barletta-Andria-Trani is the smallest and least populous of Puglia. Its territory is mostly flat and hilly, characterized in its inner part from the characteristic findings of the Murge.

The coast has sandy stretches several kilometres long, thus is suitable for families with small children, but it has also rocky areas that are a paradise for lovers of scuba diving. For a day at the beach in the Province of Barletta-Andria-Trani, we suggest you to visit the beaches of Trani and Bisceglie.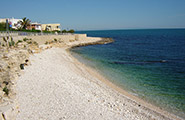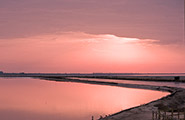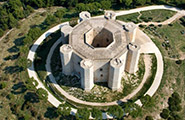 Margherita di Savoia and its Thermae
The town of Margherita di Savoia is renowned for its beautiful salt-works but also for its Thermae, which attract tourists and visitors from all over Italy and Europe. In the long coastline composed by sand iron, there are approximately ninety bathhouses.

The three towns of the Province
During your holidays in the province, you should visit the three provincial capitals: Barletta, Andria and Trani. Barletta has more than 90,000 inhabitants and was recognized in 2005 as a city of art from Puglia region. In the town of Andria there is Castel del Monte, one of the most famous castles in the region, dating back to the middle age. The Cathedral of Trani is incontestably one of the most important building of the region for its Romanesque style and its unique location by the sea.

Northern Puglia Hotels and Villas
Hotels and Villas Central Puglia
Hotels and Villas West Puglia