Sanctuary of San Michele Arcangelo

Monte Sant'Angelo is a village counting more than 13.000 inhabitants in the province of Foggia, in the region of Puglia. Located in Gargano area, Monte Sant'Angelo boasts a panoramic position with view over the Gulf of Manfredonia and the Puglian Tavoliere. (Table of Apulias).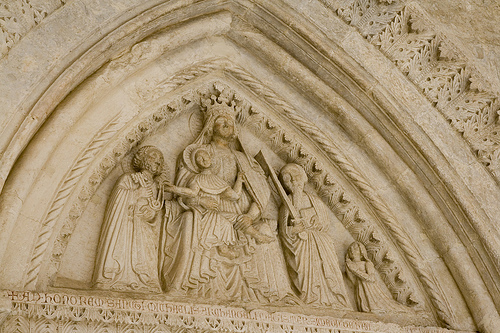 In Monte Sant'Angelo you can find a nice Castle, which symbolizes ten centuries of history.
The city is mainly popular for the Sanctuary, which takes its same name.
The Sanctuary of San Michele Arcangelo has been created in the cave where, in 490 A.D. the apparition of San Michele Arcangelo came to a shepherd.
From 650 A.D., the area fell under the dominion of the Lombards and became the main worship centre of the West, as the Lombards were particularly devoted to the Archangel Michele.
This devotion was due to the martial virtues of the Archangel, which made him look like Odino, the Germanic God.
The Sanctuary of San Michele Arcangelo has become a pilgrimage favoured destination, both during the reign and after the fall of the Lombard kingdom. It has been visited, over the centuries, by millions of pilgrims, popes and sovereigns.
The Sanctuary consists of a complex of buildings dating back to different historical periods, built around the natural cave where 4 apparitions of San Michele Arcangelo occurred.
On June, 2011 the Sanctuary of San Michele Arcangelo has been inserted in the List of Unesco "The Lombards in Italy. The places of power (from 568 to 774 A. D.)", which collects the most significant monumental examples of the Lombards in Italy.
Useful numbers and contacts:
Santuario S. Michele Arcangelo
Padri Micheliti
71037 Monte S.Angelo (FG),Italia
info @ santuariosanmichele.it
tel: +390884561150
fax: +390884568126
C.C.P. N. 00995712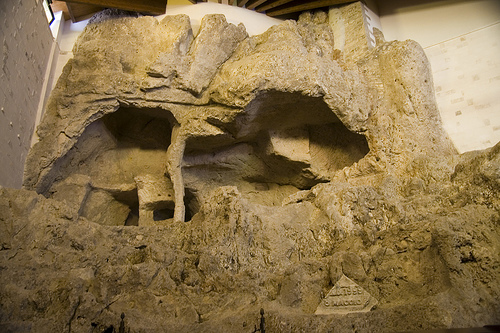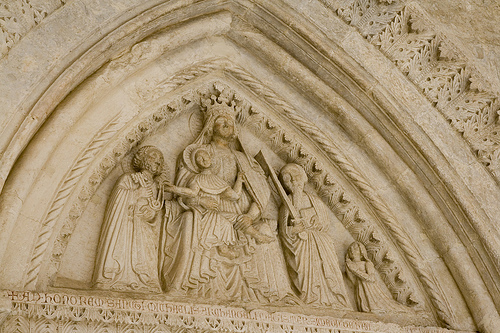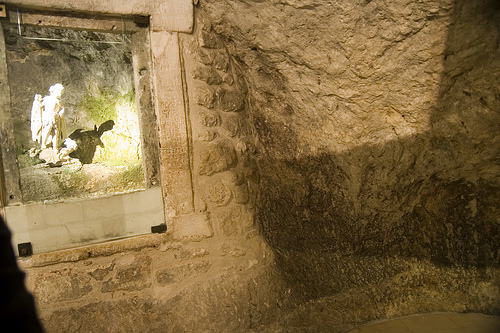 Northern Puglia Hotels and Villas
Hotels and Villas Central Puglia
Hotels and Villas West Puglia