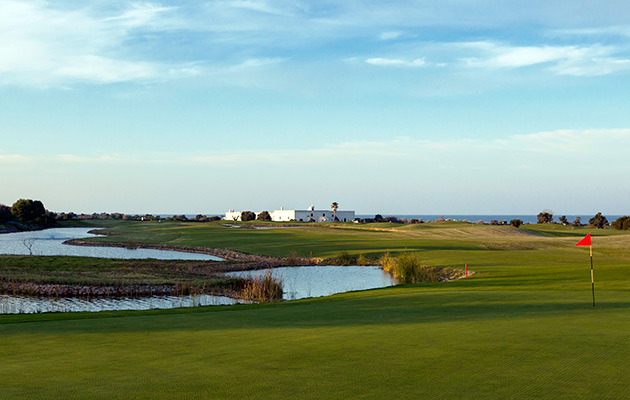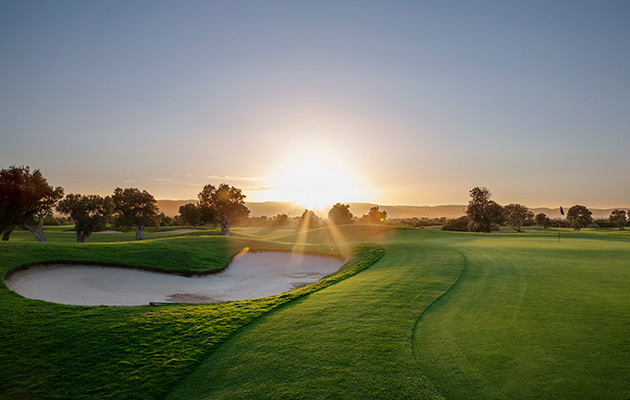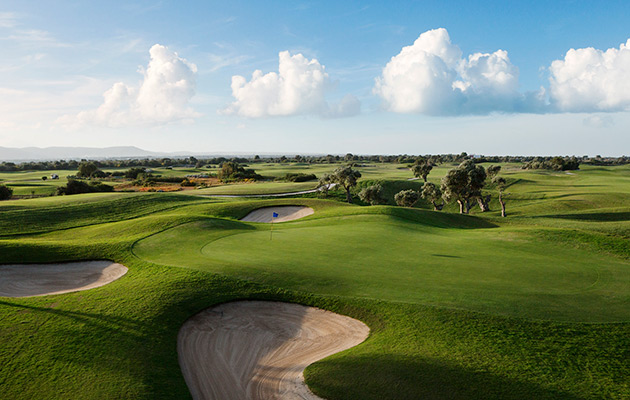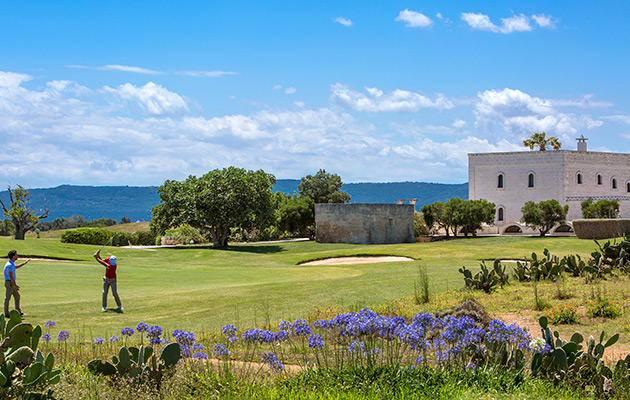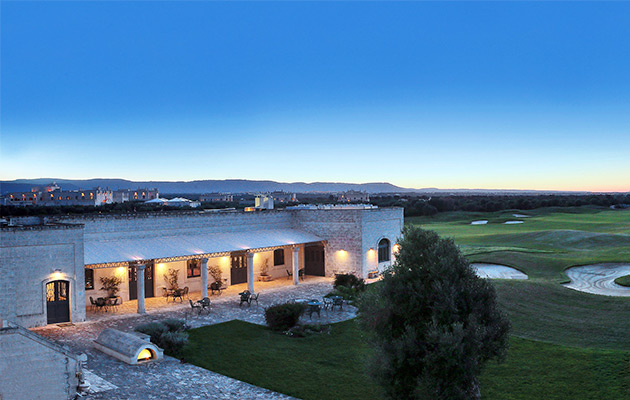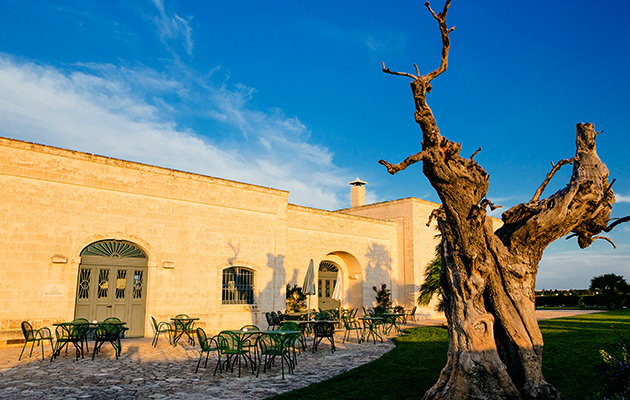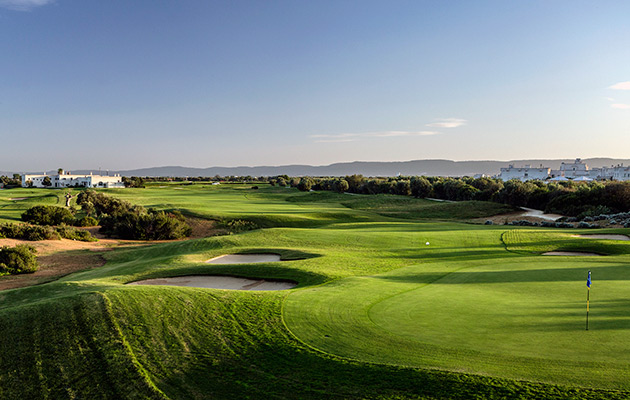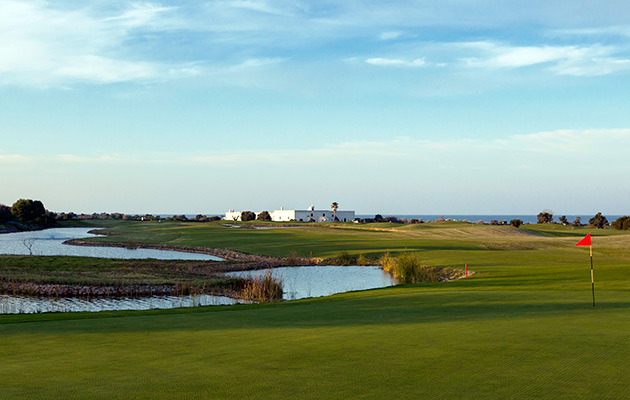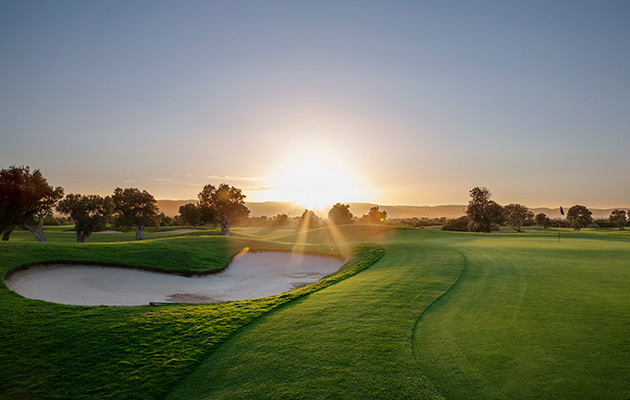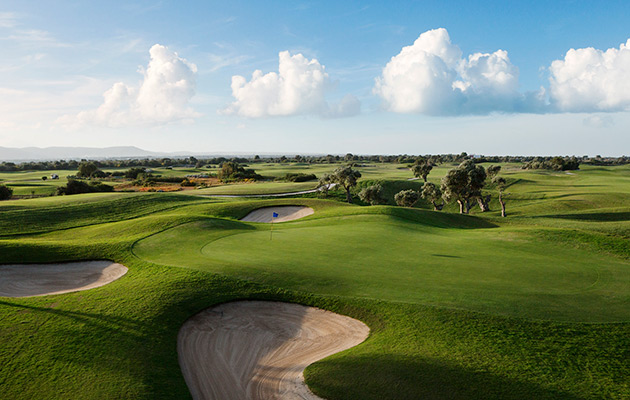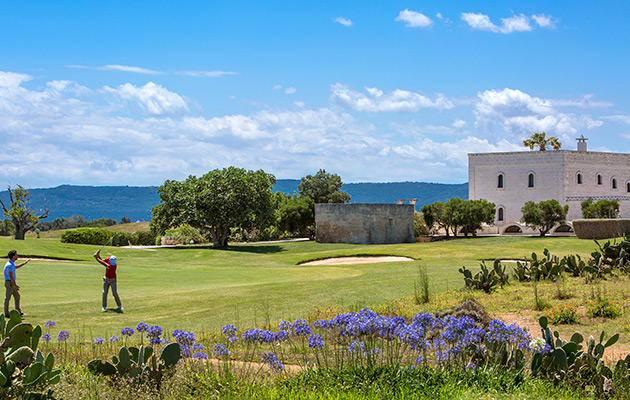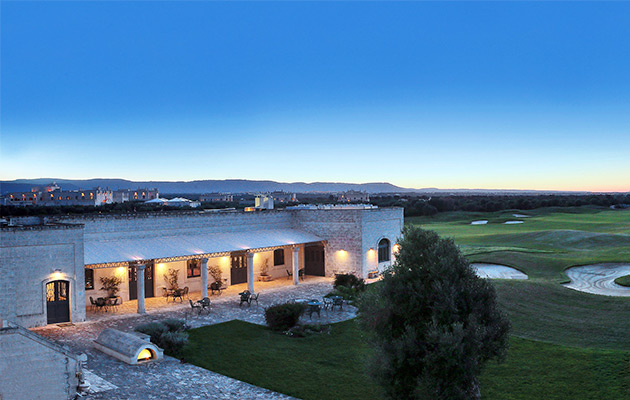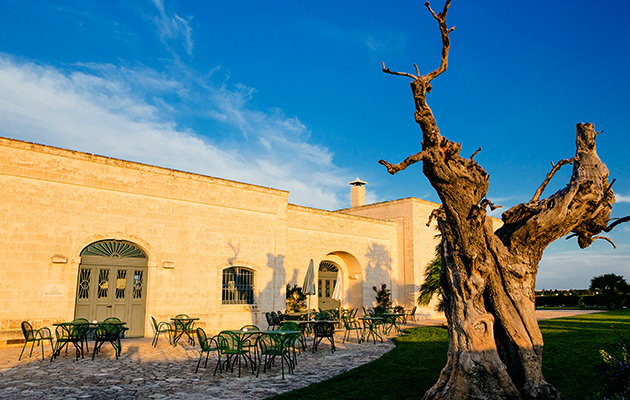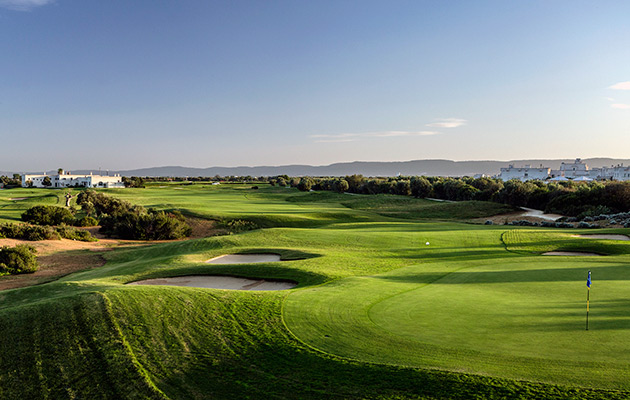 Location
The San Domenico Golf course lies near the small fisherman village of Savelletri, with its southern boundary as close to the sea as the road and rocky coastline will allow. To the north are the olive groves and fields the site was once part of. The formerly flat and featureless land is now a challenging 18 hole golf course which offers an unforgettable experience to visitors and superb view of the Adriatic Sea from every tee, green and fairway.
The airports Bari and Brindisi are about 50 km away.

San Domenico Golf
Designed by "European Golf Design", the course measures over 6300 meters, it has a par of 72 and has been designed to meet highest standards, as those established by the USGA.
As it is to be expected from a golf course so close to the sea, wind can play a significant role in the challenge of the course.
Strategic bunkering, definitive fairway shaping and clever green design, make this golf course very challenging.
This is complemented by incorporating local plants into the design of the course, which can be seen occupying great waste areas weaving their way in and around the golf holes.
These are areas where natural rocks, were left in their original places, having first been crushed to a granular material and re-contoured, thereby ensuring that the golf course retains a local identity.
A charming luxury Hotel, Masseria San Domenico, belongs to San Domenico Golf, but you can also choose an external accommodation: we suggest you some nice and elegant Masserie in the nearby, as Masseria Torre Coccaro, the Masseria Torre Maizza and the Masseria Cimino.

The Club
Against a backdrop of the cobalt blue sky and the sea, the clubhouse of the San Domenico Golf is located a few metres away from the Adriatic Coast and the ancient Roman City of Egnazia.

Facilities
18 holes - par 72, 3 Executive holes, Pro-Shop, Bar, Restaurant, Sat TV, reading room, Sauna, Solarium, Golf Academy, Car Park, Driving Range, Golf Cars, Trolley, Caddies, Equipment hire.

CONDITIONS 2017
Peak Season (from 05.08 to 25.08)
Gree fee 18 holes Eur 150,00


High Season (from 21.05 to 04.08 & from 26.08 to 18.09)
Gree fee 18 holes Eur 130,00

Medium Season (from 19.03 to 20.05 & from 19.09 to 01.11 & 30.12 to 06.01.18)
Gree fee 18-hole Eur 110,00


Low Season (from 07.01 to 18.03 & from 02.11 to 29.12)
Gree fee 18-hole Eur 95,00

Golf Cart rent 18-hole Eur 50,00
Golf bag rental 18-hole Eur 50,00
Driving range Eur 15,00
Pull Cart Eur 5,00
Electric pull cart Eur 25,00
Driving range token free of charge


RATES FOR THE GUESTS OF Masseria San Domenico / Cimino / Borgo Egnazia
Peak Season (from 05.08 to 25.08)
Gree fee 18 holes Eur 95,00


High Season (from 21.05 to 04.08 & from 26.08 to 18.09)
Gree fee 18 holes Eur 85,00

Medium Season (from 19.03 to 20.05 & from 19.09 to 01.11 & 30.12 to 06.01.18)
Gree fee 18-hole Eur 70,00


Low Season (from 07.01 to 18.03 & from 02.11 to 29.12)
Gree fee 18-hole Eur 50,00

Golf Cart rent 18-hole Eur 40,00
Golf bag rental 18-hole Eur 40,00
Driving range free of charge
Pull Cart free of charge
Electric pull cart Eur 25,00
Driving range token free of charge

Mappa Golf San Domenico Golf
Please select the points of interest you want to display on the map