Flights to Puglia

Flights to Puglia. Flights to Bari, flights to Brindisi
Apulia offers a total of four airports, but the major and most popular are two: Bari Palese airport in the city of Bari, which is the main of the region, and Brindisi Casale airport, Brindisi, which serves the whole area of Salento.

Find the best flights to Bari if your destination is the province of Bari, the province of Barletta-Andria-Trani, the province of Matera and, depending on the destination, the province of Foggia, Potenza and Taranto. The airport is about 9 km from Bari and features a shuttle service that provides convenient connections with the city.

Find flights to Brindisi if you're headed in the provinces of Lecce, Brindisi and Taranto (depending on the area). The Pugliairbus service connects the different regional airports. The airport is 6km away from the city center.

On this page we suggest you some air companies that provide flights to Puglia, offering different solutions for flights to Brindisi and flights to Bari. Take a look at the offers and, according to your destination, find the flight that suits your needs!






Flights to Bari from Berlino Tegel, Olbia, Sharm El Sheik. Flights to Brindisi from Munich, Zurich.


Find flights to/from Bari/Brindisi with FlyAirone to the city of Venice


Find flights to Bari from Geneva and Rimini. Flights to Brindisi from Geneva, Rimini, Milan Malpensa and Parigi Orly.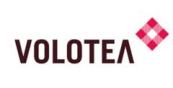 Flights to Bari from Venice, Verona, Ibiza, Mykonos, Palma di Maiorca, Santorini. Flights to Brindisi from Venice.




Northern Puglia Hotels and Villas
Hotels and Villas Central Puglia
Hotels and Villas West Puglia