Taranto Sight
Castellaneta
The gorge surrounding Castellaneta is one of the largest of the region. The town became famous for being the birthplace of the famous silent film star Rudolph Valentino. You can visit the museum dedicated to him, opened in 1895. About 10 Km south is the town of Palagiello, dominated by an eighteenth century castle at whose foots are the homonymus gorge. Inside are the church-crypts of St. Nicola and St. Domenico and the crypt of the hermits.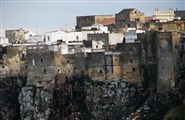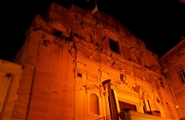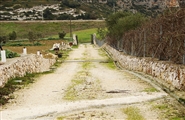 Photo Credits: jerik0ne, bizz0k0

Manduria
Manduria probably resembles more to a Baroque center of Salento than to a city near Taranto. Inside you will find the Archaeological Park of the Walls Messapiche, which represents the oldest documented archaeological settlement in the Province of Taranto.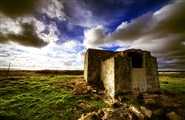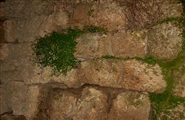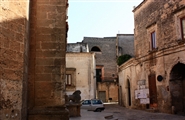 Photo Credits: jjjohn, N04, ilbarone

Aragonese Castle (Taranto)
Commissioned by Ferdinand of Aragon in the late fifteenth century, the Aragonese Castle of Taranto was born for defensive purposes. It is also known as Castel Sant'Angelo, it overlooks the sea and is now home to the Militar Navy.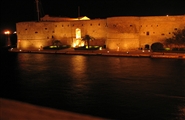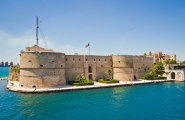 Photo Credits: ly_punk, enzo_tarantino

Northern Puglia Hotels and Villas
Hotels and Villas Central Puglia
Hotels and Villas West Puglia