Brindisi Sight
Zoo Safari (Fasano)
Zoo Safari is located about 2 km from Fasano, at the foot of the forest. Through its 9 km of internal roads you can enjoy the tranquility of nature and you can admire numerous animal species.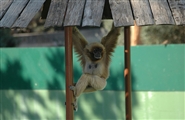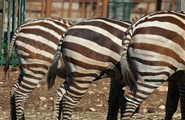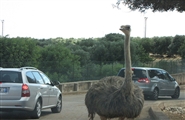 Photo Credits: dianaeberni, Alessandro Zilio

Castello Aragonese (Brindisi)
The Aragonese Castle of Brindisi is also known as Red Castle, Castle Alfonsino or Sea Castle is a fortification built on the Island of St. Andrew, at the port of Brindisi. Its construction dates back to 1481, but was completed only in 1492.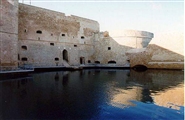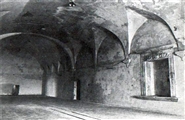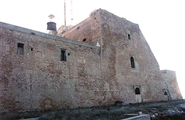 Photo Credits: Mondimedievali.net

Cisternino (Valle d'Itria)
Considered one of the most beautiful villages in Italy, Cisternino is at the heart of the Itria Valley, known for the presence of characteristic trulli.The town is located 314 m. sea level, about 50 km from Brindisi.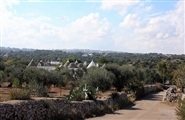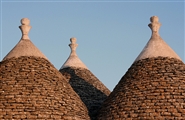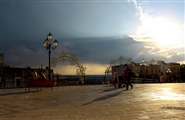 Photo Credits: kiuz

Ostuni
Ostuni is known as the "white city" for its buildings painted with lime, creating a wonderful light effect during the summer months. The medieval town is very characteristic and enjoys a picturesque location on the hill.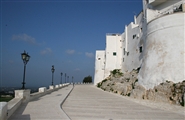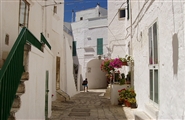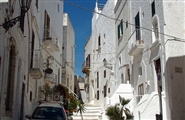 Photo Credits: Andrew Buckie, blunight72

Egnazia - Archaeological site
Egnatia is an archaeological park of great historical interest, up from the ruins of the ancient city of Puglia Gnazia.The oldest finds in the park date back to the Bronze Age (XV-XII BC).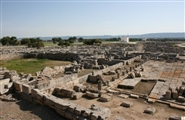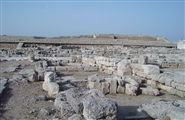 Photo Credits: ambienteambienti, Wikipedia
Northern Puglia Hotels and Villas
Hotels and Villas Central Puglia
Hotels and Villas West Puglia