Province of Taranto

Overlooking the Ionian Sea, the Province of Taranto has about 600,000 inhabitants. The main city is Taranto, the second largest Apulian city after Bari. It is called the city of the two seas, because it lies between the Mar Grande and Mar Piccolo, inside the homonymous Gulf.

Taranto is well known for its industrial and commercial port, and for its largest European steelworks.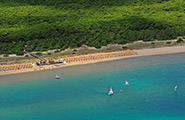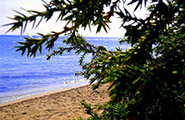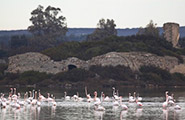 Beaches
The beaches facing the Ionian Sea are generally sandy. In particular, those closest to Basilicata are characterized by soft sand bank, like the beautiful beach of Marina di Ginosa. The beaches south of Taranto are equally appreciated. These include the beaches of San Pietro in Bevagna and Vecchia Salina of Torre Colimena latter part of the Regional Marine Reserve.
What to see
The old city of Taranto is on an artificial island, obtained by creating a fairway instead of the mainland as an additional protection against the assaults of the Turks in 1400. In this area lies the beautiful castle of Taranto, also called Aragonese Castle.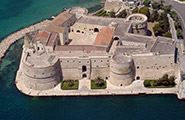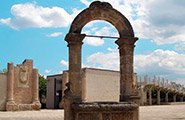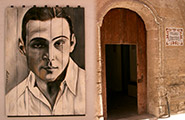 If you like cinema, we suggest you to visit to the Museum Rodolfo Valentino, set up in honour of the actor in the town of Castellaneta. Aparti from the city of Taranto, it's definitely worth to visit Manduria and the numerous historical founds in its Archaeological Park.

Northern Puglia Hotels and Villas
Hotels and Villas Central Puglia
Hotels and Villas West Puglia