Brindisi, Ostuni and surroundings

The Province of Brindisi is the second smallest in Puglia after Barletta-Andria-Trani and it can be reached with a 1 ½ hour drive from Bari. From a geographical point of view, to the south it is characterized by a mostly flat landscape, typical of Salento region, while in the rest of territory there are principally woods, hills and the landscape is characterized by the typical Trulli.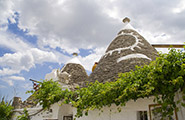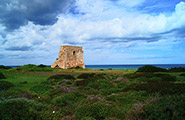 The Trulli are typical buildings of southern Puglia, which can be found in the beautiful town of Cisternino. Very famous for its trulli is the town of Alberobello , in the Province of Bari.
Suggested Hotels: ​Le Alcove (Alberobello), Abate Masseria & Resort (Noci), Borgo Canonica Trulli di Charme (Cisternino)

What to see
Well known and appreciated in the Province of Brindisi is the town of Ostuni, known for its beautiful beaches. Among these, we suggest the beach Lido Morelli or, for those who love a more "wild" environment, we recommend the Beach Torre Pozzelle.

In this area, visitors will find many masserie, extensive traditional farmhouses, which once included livestock holding areas, areas for crop processing and the farmers' living area. Not to be missed is the Masseria Brancati at Ostuni which includes storage areas for the olives, stables, living quarters, a small church with a rococo-style stone altar, an oil press and a warehouse.

You have of course visit the main city Brindisi its beautiful Aragonese Castle. Close by is the Church of Santa Maria, built in Romanesque-Gothic style with frescoes showing the Annunciation, the Crucifixion and other religious stories.

Suggested Hotels: Masseria Cervarolo, Relais La Sommità, Masseria Salinola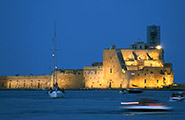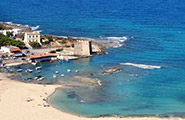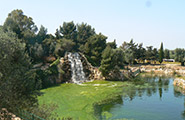 After visiting the city, a visit to the beach at Torre Santa Sabina, generally not very crowded, ensures pleasant moments of relaxation under the warm sun of Puglia. If you prefer leaving the city, about half an hour from Brindisi is the beautiful beach of Lido Specchiolla in Carovigno. You can also visit the Castello Dentice di Frasso built by the Normans and which has preserved halls decorated with tapestries and hunting trophies and also an area formerly used as a prison.

Another very beautiful place worth visiting is Fasano, where you can visit the famous Zoo Safari and the Archaeological Park Egnazia , of great historical interest. A visit to the Roman ruins of the city allows visitors to appreciate the Romans' skills as builders of roads, curtain walls and amphitheatres, and to admire many artistic works of those centuries.
Suggested Hotels: Borgo Egnazia, Masseria Cimino and Masseria Torre Maizza (Savelletri di Fasano)

Northern Puglia Hotels and Villas
Hotels and Villas Central Puglia
Hotels and Villas West Puglia