Secret Masserias in Puglia

The remains of the ancient fortified farmhouses typical of southern Italy, especially in Puglia, have often been resettled and given a new lease of life: the country mansions today represent a type of hospitality which combines tradition with modernity. There are many estates in Puglia, around Salento and in different areas of the region that open their gates to tourists and travelers. In them you can feel and relive history, along with some of the innovative choices of the owners, who have chosen to invest in the ancient personalities of these secret masserias. An choice that has proved successful.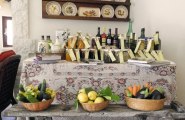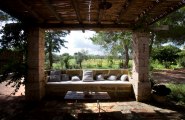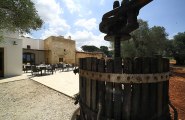 Contrada Masciola - Savelletri di Fasano (Brindisi)
Surrounded by ancient gardens and olive tree groves, Masseria Cimino is beautifully located in the ruins of ancient Egnatia. The homely but refined atmosphere and the luxurious and rustic inspiration are sure to catch everyone's attention. There is also a small swimming pool.
Contrada Cervarolo - Ostuni (Brindisi)
Only 6 km away from Ostuni, Masseria Cervarolo is a perfect place for families and couples, thanks to its fresh and young style and for its natural surroundings. Here you can find the true Italian essence, both for the genuine hospitality and the country's scents.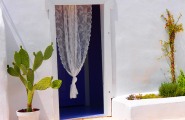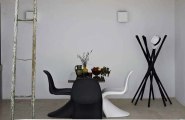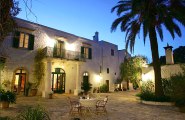 Contrada Tortorella - Monopoli (Bari)
The verdant countryside of the Valle d'Itria embraces this charming old masseria, with its trulli, the traditional local buildings with cone-shaped roofs blending the atmosphere of the rural village with the stylish minimalism of its interiors.
Noci (Bari)
The unmistakable scenery of the Valle d'Itria embraces this superb old farm house, whose warm essential style pays homage to the territory's rural tradition. We suggest Abate Masseria & Resort to those in flight from stultifying routine and in search of the true Puglia.
Torre San Giovanni - Ugento (Lecce)
The Masseria Don Cirillo, located in the south of Salento, is embedded in the uncontaminated nature, with beautiful olive trees and the typical Mediterranean vegetation, which grows luxuriant close to the beach and almost touches the sea.
Tenuta Frassanito - Otranto (Lecce)
Masseria Prosperi follows the slow philosophy based on the knowledge and respect of nature and landscape. Surrounded by a manicured garden, the farm is just a few kilometers away from the coast and beautiful beaches of Salento.
Northern Puglia Hotels and Villas
Hotels and Villas Central Puglia
Hotels and Villas West Puglia